Douai Abbey: The Monastery of St Edmund, King & Martyr

This morning the monastic chapter elected Fr Paul Gunter OSB as the eleventh abbot of Douai. He succeeds Abbot Geoffrey who has retired after three full terms in office, ie 24 years.
After making the profession of faith and the customary oaths, the community processed into the abbey church as its bell tolled, the brethren sining the Te Deum as they went. Once all were assembled in choir, the Abbot President, Fr Christopher Jamison OSB, led Abbot Paul to the abbatial throne, after which the prior, Fr Benjamin, led the community in offering the kiss of peace to our new abbot.
Please join the community in giving thanks for the election of Abbot Paul, and also for Abbot Geoffrey's 24 years of generous service to the community as abbot,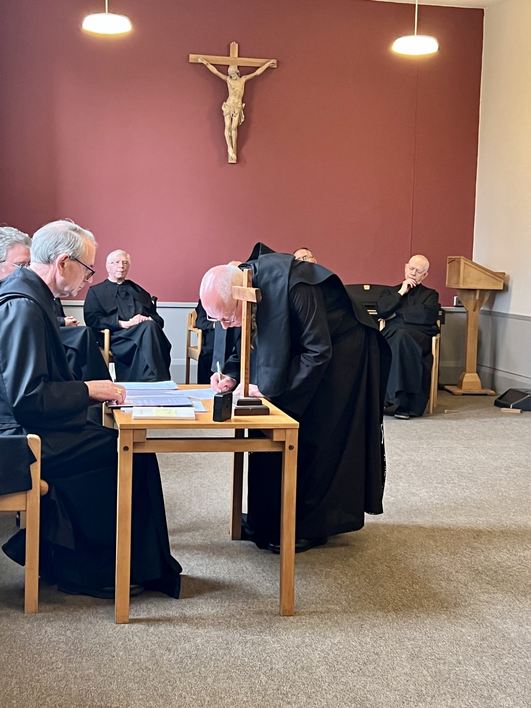 Abbot Paul signs the profession of faith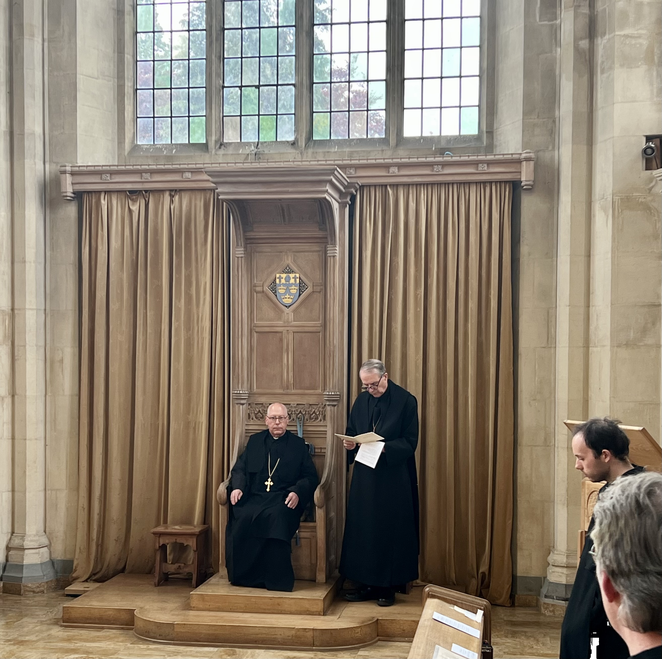 Abbot President Christopher Jamison leads Abbot Paul to the throne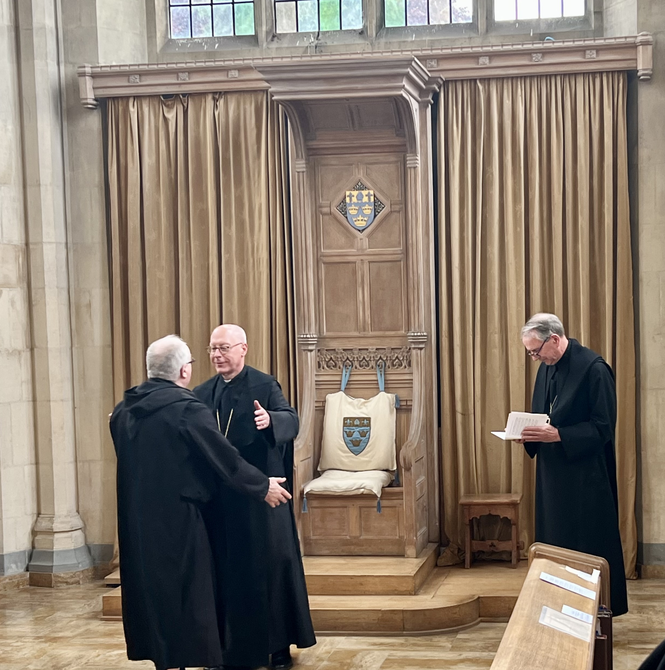 Fr Benjamin leads the community in offering the kiss of peace to Abbot Paul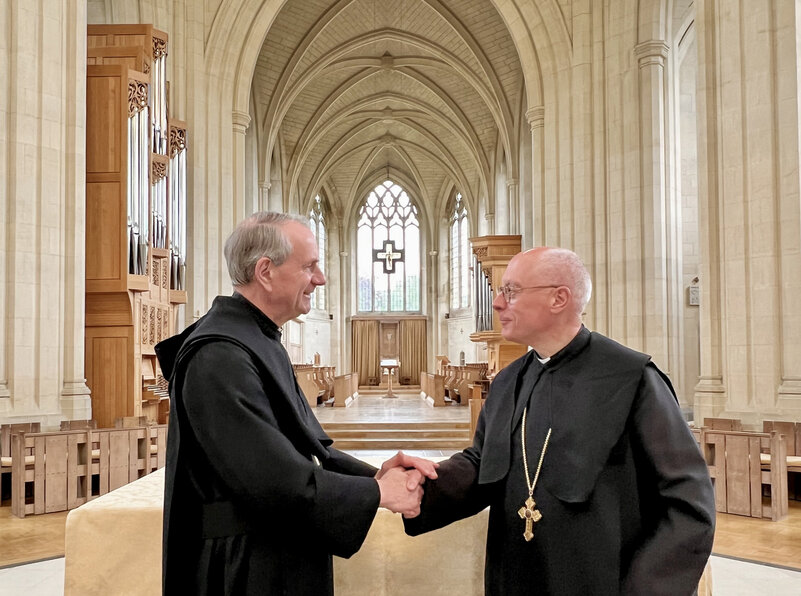 The Abbot President and Abbot Paul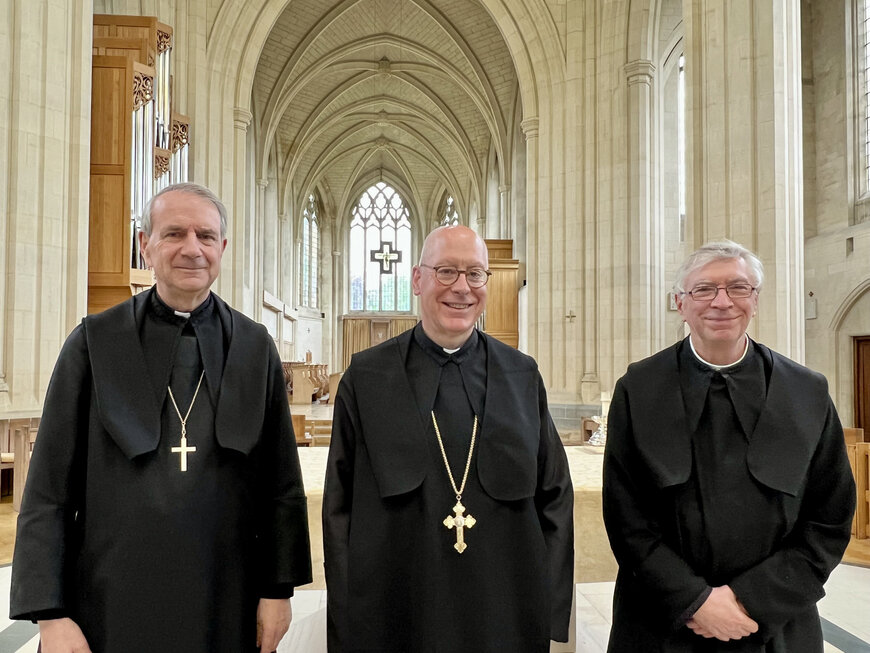 (l-r) Abbot Christopher Jamison (Abbot President), Abbot Paul, Abbot Emeritus Geoffrey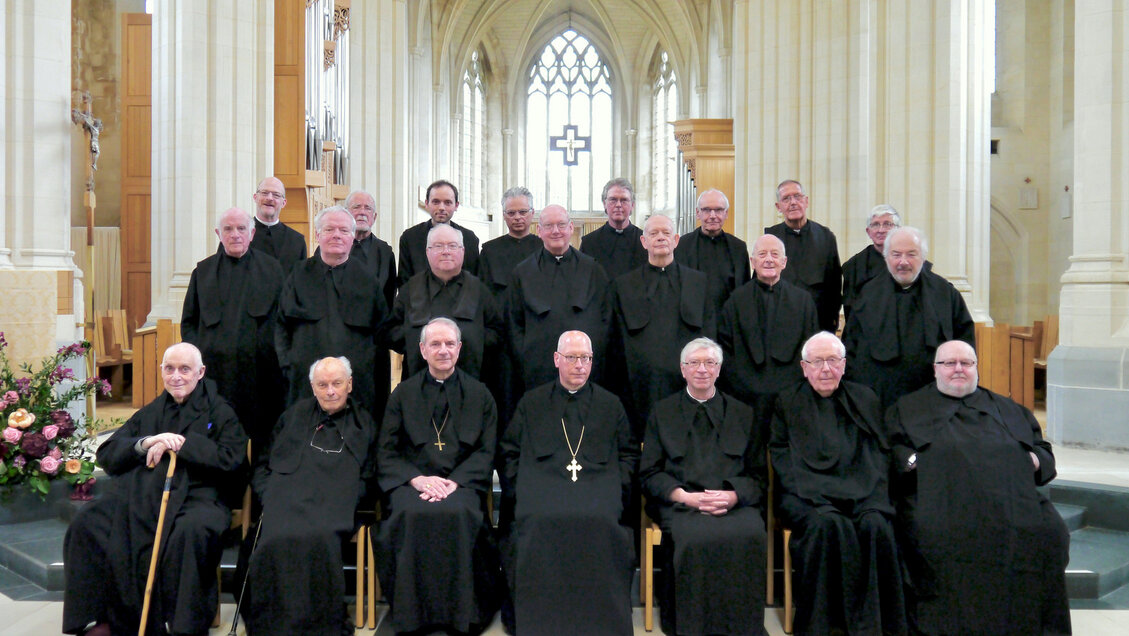 The Douai community after the election