Douai Abbey: The Monastery of St Edmund, King & Martyr
» Like much of England, Douai was not exempt from snow last weekend. A group opf couples from Notre Dame de France managed to make it for their weekend here before it set in. Fr Hugh was able to get to Kings Heath in Birmingham where he preached at the weekend Masses at St Dunstan's as part of their parish Year of the Eucharist. By Sunday morning, however, it was quite treacherous and so Fr Oliver was not able to make it to Winchester College for the boys' Sunday Mass.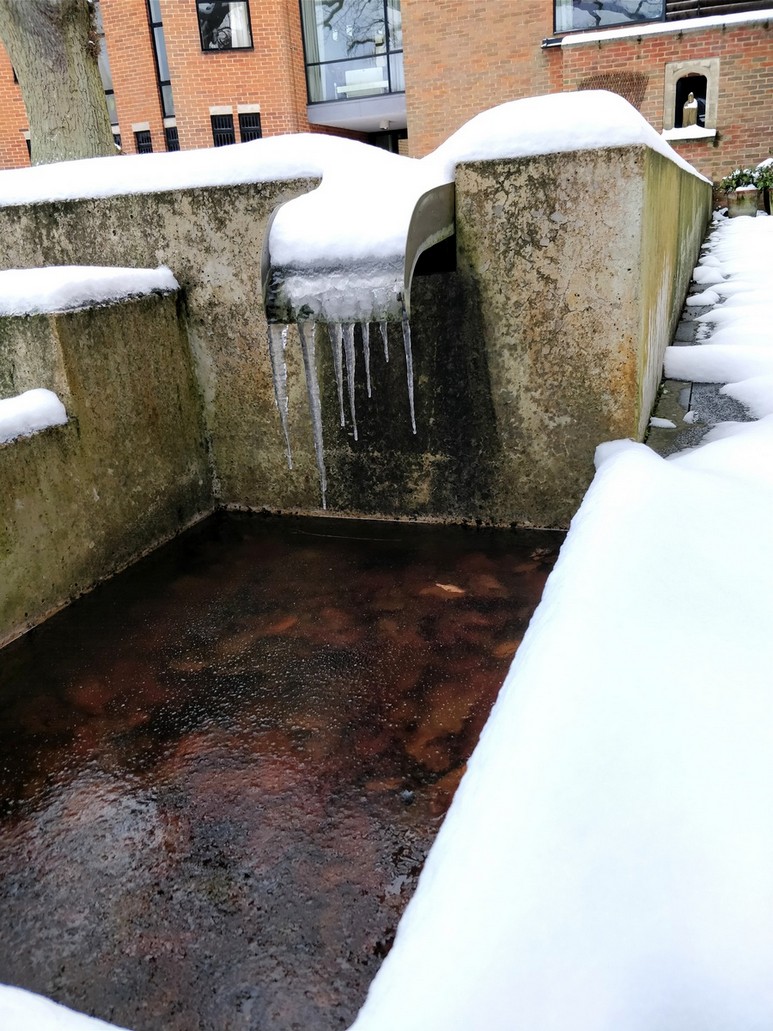 » On Wednesday we celebrated the Solemnity of the Passing of St Benedict, as ever with pontifical Mass and a very non-Lenten lunch. Among those joining the monks for lunch was Bishop Peter Doyle of Northampton, while our own Bishop Philip Egan was able to get here for the post-prandial provisions. Also with us was a group of 18 of our oblates on retreat led by Fr Gervase.




» Today Fr Alban is at Downside Abbey assisting the brethren their prepare for their quadriennial visitation. Here today are a number of Mill Hill Missionaries on a day of recollection led by Fr Hugh.