Douai Abbey: The Monastery of St Edmund, King & Martyr
»

A happy All Saints to you all! Today the Prior offered Mass in the abbey church with the choir in full fig, singing a number of polyphonic pieces, including a Mass settgin by Victoria.




» On All Hallows Eve we had the latest in our series of talks on various forms of consecrated life. Brothers Samuel (l) and Richard (r) from the Dominican priory and studium at Blackfriars, Oxford, gave us a fascinating insight into the Dominican vocation and its ongoing vigour in Britain, and its recent resurgence in Holland.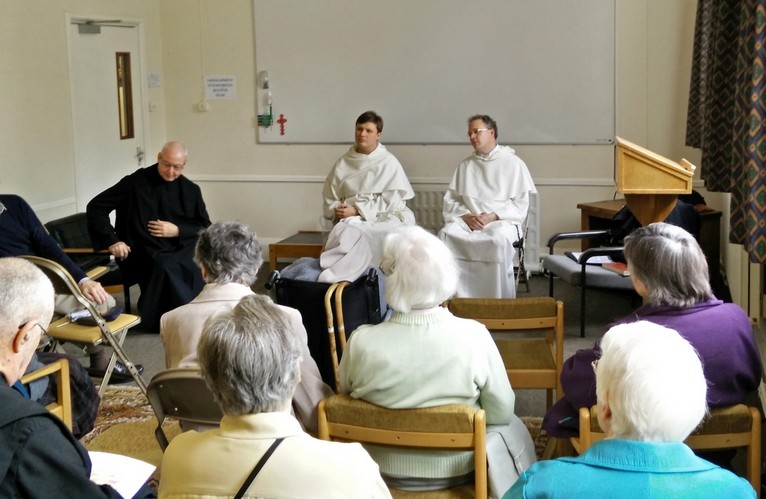 » Today Alex Bellew formally began as a postulant monk at Douai. Please keep him in your prayers as he enters the next stage of vocational discernment.