Douai Abbey: The Monastery of St Edmund, King & Martyr
» Last Monday night Fr Abbot formally conferred confraternity with Douai Abbey on Tony and Irene Gill at St Anne's, Ormskirk. Tony and Irene have been stalwarts of the parish for a long time, with Irene having served many years in the parish office and Tony having managed the large and busy parish cemetery for a long period. Confraternity is the closest form of association with the monastic community, and is granted by the abbot and community to those considered deserving by dint of conspicuous service to the monastery or its parishes.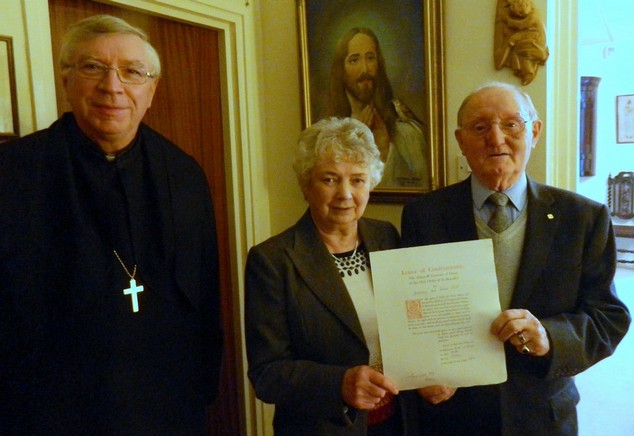 » Fr Alban is at home in Cheshire this weekend to help his father, Don, celebrate his 8oth birthday. Ad multos annos!