Douai Abbey: The Monastery of St Edmund, King & Martyr
Yesterday a peahen appeared around the monastery buildings. She loitered outside the calefactory during our recreation, and after Compline was found waiting patiently at the outside door to the calefactory, with a look of slightly aggrieved expectancy.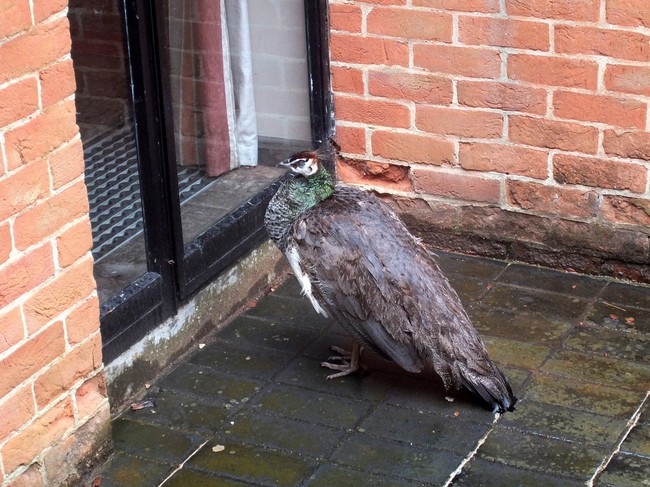 Also, Fr Gabriel gave the ducklings, now racing headlong into adolescence, their first night outdoors. They are getting to the size and noisiness when they will prosper in the wilds of the monks' garden. Last night's wind and rain gave them quite an introduction to al fresco living.