Douai Abbey: The Monastery of St Edmund, King & Martyr
» Many of us have been busy and/or away, so there is some catching up to do!




» On the evening of 4 July two representatives of the Manquehue movement, a group of lay Benedictines that has grown markedly in the last few years beyond its South American origins, visited Douai to make a presentation to the monastic community of their way of life and activities.




» Fr Alban has been hither and thither on accunt of his father Don's continuing poor health. After some recent surgery Don spent a few days at Douai before heading off to continue recuperating with Fr Alban's sister.




» On Friday last the community cleaned the abbey church together, as we do twice every year. The smell of freshly polished wooden flooring is always consoling.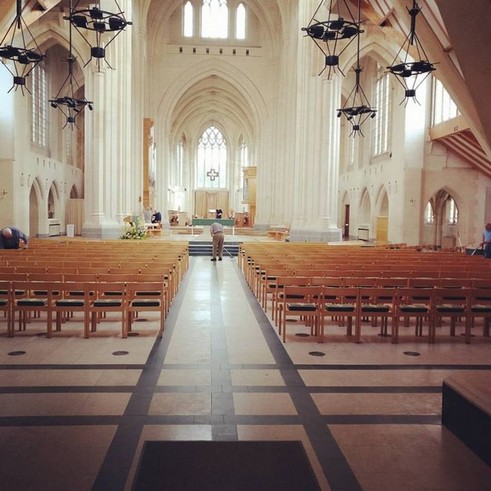 » Today Fr Benedict visited to bury the ashes of his mother with those of his father, in the cemetery of St Mary's. May his parents rest in peace.

» If you want to see some glimpses into the abbey's life and environment, Fr Hugh has started an Instagram account. The page will be regularly updated with photos from his trusty phone. Click here to have a look.