Douai Abbey: The Monastery of St Edmund, King & Martyr
» From Monday to Wednesday almost all the brethren were here for our annual conventual chapter. After the formal, canonical chapter had concluded the community had presentations and discussions on vocations and the communitiy's mission. Part of the latter discussion involved a presentation by Fr Tim Buckley CSsR, of Bishop Eton in Liverpool (pictured below). Some of the mission fathers left early in light of the severe weather warnings.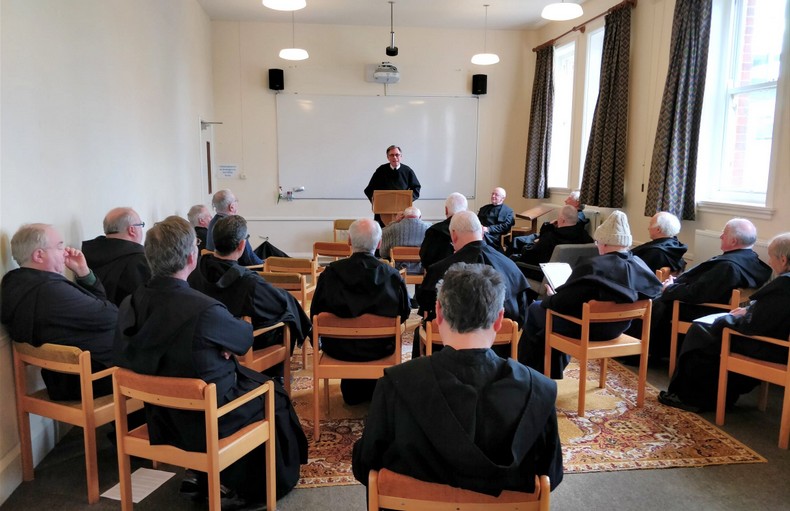 » On the same day as our chapter a third alongsider, Stephen, arrived to join Michael and Stefan already here. Having arrived a little later than the others, he will finish up a little later as well, after Easter. Please keep all three of them in your prayers.

» On Friday last week we hosted over 60 boys from Eton College here for a day of preparation for Confirmation, led by their chaplain.