Douai Abbey: The Monastery of St Edmund, King & Martyr
»

On Friday the parish of Woolhampton presented the community with a teak bench to acknowledge the community's quatercentenary this year. Representatives of the parish formally presented the bench to Abbot Geoffrey. It is a fine, large bench and will be sited near reception, by the rose garden recently planted in honour of our late catering manager, Julie Kolade.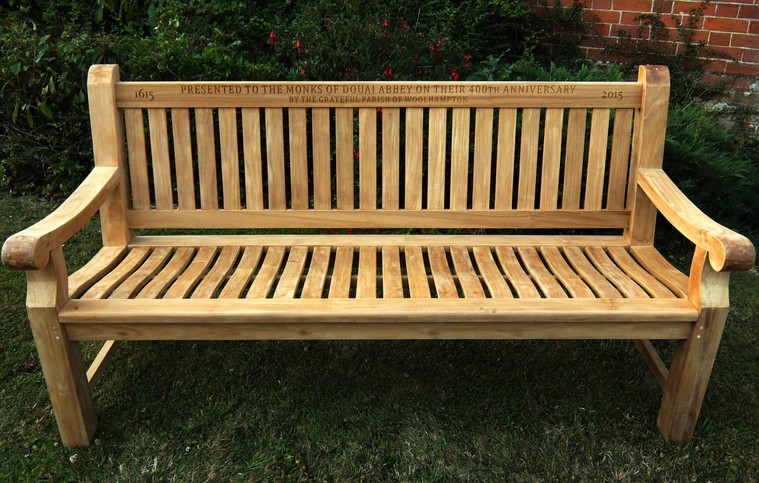 »

Tomorrow Fathers Paul and Hugh travel to Buckfast Abbey for the week-long meeting of the Forum of under-55 monks and nuns of the English Benedictine Congregation (EBC). All the houses are sending delegates according to the number of under-55s in their communities. The Forum will discuss and debate the future welfare, vitality and fruitfulness of the EBC. On Friday and Saturday the abbots, abbesses and delegates to General Chapter will meet with the Forum delegates to discuss the conclusions and recommendations of the Forum. Then on Sunday an Extraordinary General Chapter will be convened to make some definitive steps towards the ongoing reform of the EBC. Please pray for both the Forum and the General Chapter that meets after it.